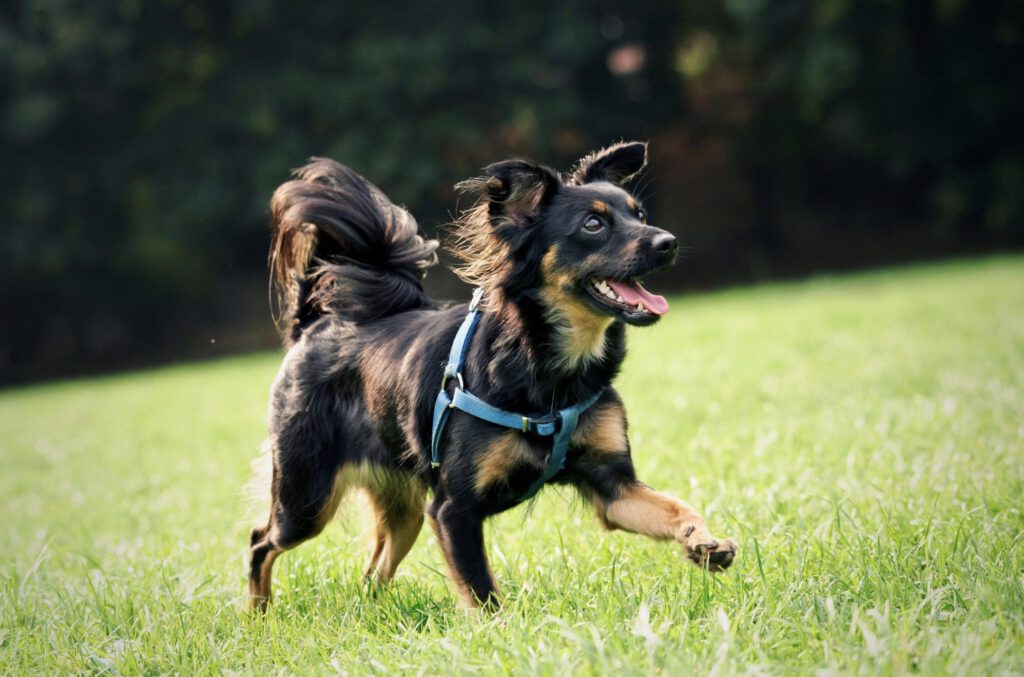 Training and fun for your dog!

The training course is aimed at young dogs from 5 months of age.
We train important signals for everyday life on the training ground and implement them on excursions in the area.

The dogs will learn, among other things, a reliable recall, walking on a loose leash, handing over an object and staying. We also let the dogs play with each other under supervision.
Requirements: The course is suitable for all dogs that can interact socially with other dogs.
Equipment: A well-fitting harness and a drag leash are required for the course. We need the latter so that the dogs don't run to each other during training and for our excursions.
Participants: 3-5
Duration: 10 appointments (60 minutes per appointment)
Dates: Start from 12th of March, Saturday, 12:30-01:30 pm
Course fee: € 196
Location: The course takes place in Mainz-Mombach on a fenced meadow at Pestalozziplatz. The parking lot of the Pestalozzigrundschule (Pestalozziplatz 6) can be used. The meadow is around the corner next to the Protestant kindergarten (Pestalozziplatz 4).
You can register after contacting me by phone, e-mail or using the form below.
Contact